Zamolution Appoints Stephanie Parker as Public Relations and Social Media Director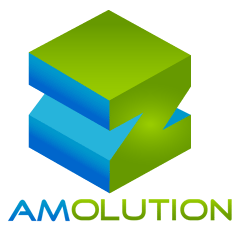 Zamolution, LLC, a renowned visionary in online marketing and public relations, today announced the appointment of Stephanie Parker as Public Relations and Social Media Director.
Parker has both in-house and agency experience. Her recent career highlights includes promoting recording artist Kellee Maize, and Cipher Prime, a top independent video game studio. She has also been featured as a guest blogger for the Philadelphia Public Relations Association."Adding someone of Stephanie's caliber is equivalent to when the Phillies resigned Cliff Lee—we too have added an ace to our proverbial pitching staff," said Jim Zamichieli, Zamolution's Founder and CEO. "Social media has changed the PR landscape. Stephanie is one of the few people I've encountered who not only understands this, but has a proven track record for successfully integrating these two communication channels."
The appointment reflects Zamolution's commitment to outthinking and outworking its competition. Parker will oversee all public relations and social media initiatives, while developing new communication strategies to benefit its clients.
"I was attracted to Zamolution by their passion and innovation," said Stephanie Parker. "What really sold me was when I saw the individualized attention they give to each one of their clients. Since I too am client-centric, I knew it was a perfect fit."
Parker holds a BA in Corporate & Public Relations from Drexel University.
To view the press release on PR Web, click here.